Seven Saves to Consider in Ligue 1 Conforama
Challenges
14.06.19
Read Time

: 4 minutes
It's been another memorable Ligue 1 Conforama season packed with surprise performers and emerging talents. We've seen plenty of players make their name in the league over the last few years and what better way to increase your knowledge of French football and acquaint yourselves with some of the stars of the future than by getting stuck into a Ligue 1 Conforama save on Football Manager 2019?
But where to start? Where are the projects? Who's stood out in France, apart from the obvious? We asked our friends at 90min to pick out the Ligue 1 Conforama teams you should be considering for an FM19 save.
LOSC Lille
Budget: £6.7m
Best Player: Nicolas Pepe
Best Prospect: Thiago Maia
Media Prediction: 7th
No pressure or anything, but LOSC Lille have cemented second place and a European spot in that 'real world' thing we all work so hard to avoid. Nicolas Pepe has been an absolute revelation (how many players hit the 20 goal and 10 assist marks in a single season?) and Jose Fonte – yes, the former Southampton player – has been a rock at the back.
Youth is key here; Jonathan Bamba (exciting, 23 years old) has chipped in with double-digit goals, while teenage forward Rafael Leão has had a breakout campaign and versatile forward Jonathan Ikone is only 21. Even the goalkeeper, Mike Maignan, is only 23. You might not get more than a season out of Pepe before selling him and reinvesting in the squad, but there are young options for days at the Stade Pierre Mauroy.
Olympique Lyonnais
Budget: £25.9m
Best Player: Nabil Fekir
Best Prospect: Houssem Aouar
Media Prediction: 3rd
A solid enough season for Lyon, nailed into third place behind Lille and (obviously) PSG, knocked out of Europe in the first knockout round and Coupe de France semi-finalists.
They've got midfielders galore, maybe even enough that you could sell Tanguy Ndombele after one strong season and reinvest in... something resembling a defence? That's what's missing, but with your £35m budget (plus any cash you get from the potential Ndombele sale) you're laughing. Your task? Take the title out of PSG's hands. Nothing else matters.
AS Saint-Etienne
Budget: £6.25m
Best Player: Wahbi Khazri
Best Prospect: Assane Diousse
Media Prediction: 5th
Saint-Etienne finished fourth in Ligue 1 Conforama with Wahbi Khazri as their top scorer and leading assist provider. That's a thing that's going to happen. Sunderland fans...you feeling okay about that? They've got Rémy Cabella? MATHIEU DEBUCHY?
That's the draw of taking over AS Saint-Etienne – you're giving these players a second chance at the big time. You've not got the bags and bags of youth prospects that a team like Lille do, but you do have a bunch of solid, seasoned pros who are good enough to challenge up in the European places. Do you go all in for two seasons with the veterans, or make it a long-term regeneration project?
Paris Saint-Germain
Budget: £53.85m
Best Player: Neymar
Best Prospect: Kylian Mbappe
Media Prediction: 1st
It's Paris Saint-Germain. You don't need to be told that Paris Saint-Germain are good, do you? They have more money than the Bank of England and a squad stacked with talent. They are Paris. Saint. Germain. You know who they are.
Normally this would be an aspirational club; the type who you aim to make it to in about five seasons once you've earned it with some Ligue 2 and lower Ligue 1 time. But don't you want to make sure you're the first person to bring European glory to the Parc des Princes?
Montpellier Herault SC
Budget: £3.55m
Best Player: Benjamin Lecomte
Best Prospect: Nicolas Cozza
Media Prediction: 11th
Andy Delort? Ruben Aguilar? Gaeten Laborde? Not randomly generated names, but key members of the Montpellier squad who have battled their way up to the fringes of the European places. Shock Coupe de la Ligue and Coupe de France wins for Strasbourg and Rennes respectively mean that – unlike most years, where PSG run the table – there is no European place for fifth and sixth in the league and Montpellier will miss out. Harsh.
Pick up Montpellier and you'll be going in more or less fresh, without big pressure but with real potential if you can get everyone playing well. And yes, that includes centre-back Hilton, 41 years old as of September 2018. He's started all but two of their league games this season, you know.
Oh, and they have Pedro Mendes. But not that one. A Swiss-born Portuguese international defender, obviously.
RC Strasbourg Alsace
Budget: £2.7m
Best Player: Kenny Lala
Best Prospect: Ibou Sissoko
Media Prediction: 14th
What keeps lower-table managers in jobs and in the hearts and minds of their fans? Cup runs! Strasbourg didn't just make a little dart to the semi-finals or something – they straight up went and won the Coupe de la Ligue. Between their semi-final win over Bordeaux and now, though, they've won... one game. In 16 (although that run did include the Coupe de la Ligue final, which it took penalties to decide).
If you can stop the drop-off, there's a fun little squad here. Recognisable names such as Matz Sels and the man with quite an astonishing neck Lamine Kone mixing with exciting youngsters like Ibou Sissoko and Youssouf Fofana. In Kenny Lala (alas, there is no Kenneth Po, Keith Dipsy or even a Kevin Tinky Winky) they have a player who can be considered one of the best in Europe in his position.
Stade de Reims
Budget: £2.2m
Best Player: Alaixys Romao
Best Prospect: Aksel Aktas
Media Prediction: 18th
Promoted last season after winning Ligue 2 by 15 points, Reims weren't expected to do much but battle valiantly against the drop – which makes it all the more surprising that they secured a top half finish with a game left to play.
More or less all of Reims' success has been built on a solid defence – with veteran Togo international Alaixys Romao the anchor at the base of the midfield – but young winger Remi Oudin is in double figures for the season and could be the creative spark to keep things fun in the north.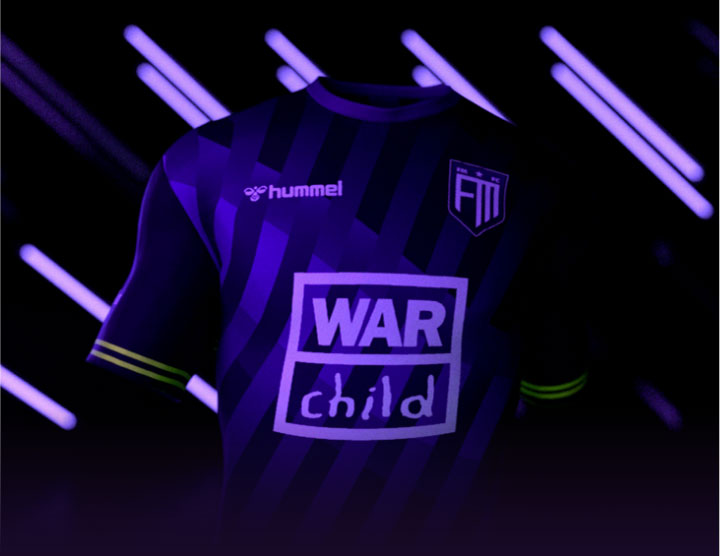 JOIN THE SQUAD
GET REWARDED
Signing for FMFC is your first chance to get feature drops and game info before anybody else, as well as content more relevant to your game preferences plus member-only rewards and incentives. 
Sign-up now for a chance to win an FMFC jersey every week until the end of the season.