Spotting a problem | Wednesday Wisdom
Extra Time: Guides
15.05.19
At times it can be difficult to spot why things aren't going the way you want them to. Just because a tactic makes sense in your head, doesn't mean it'll translate onto the pitch.
Successful football management requires the ability to adapt. It makes sense, therefore, that the same ability is essential in Football Manager 2019. As things don't always go the way you plan, today's Wednesday Wisdom from @FM_Grasshopper is designed to show you how to turn the tide when things start to go wrong.
More Match Information widget
There's more to the FM19 match-day experience than simply watching 22 players fight for space and possession on the pitch. With a few extra clicks, you can draw on a whole host of useful information which can help you make informed managerial decisions to outsmart your opponents.
The opponent's formation
This is probably the widget I use the most. It allows me not only to see how my opponent has set up, but also the tactical tweaks and adjustments they make during the match. If the AI manager changes a player's role, you will see slight changes to their position. Every formation has strengths and weaknesses and once you get to know your team, you may pick up on the formations your side does well against… and those it struggles against.
Player Watch
Is there a specific opposition player that you identify as a weak link and wish to target in the next match? Or one that you're worried could threaten you? Then the Player Watch option is extremely useful. You can dial in on their Condition, Sharpness, Statistics and Body Language. You can use this to look at your own players too, whether it be that maverick star player or the debutant wonderkid.
Player Ratings
I want to see at a glance the Condition and Match Rating of my squad members. If I notice a significant drop in Condition, or a sub-standard performance, I will use a substitution in a bid to freshen things up.
Match Stats
Not all of these are useful during a match, but I pay particular attention to Clear Cut Chances (CCCs) and Possession. I find both are good indicators as to how we're playing (the more CCCs the better).
Are you a possession-based team or are you more direct when there's a turnover? You may want to keep an eye here to make sure your style of play is working. If it isn't, then consider changing a Team Instruction or two in order to see if you can get your team functioning as intended. For instance, if you're struggling to keep possession and you want to play this way; why not lower the tempo of your team or make the passing shorter?
There are a number of additional widgets you can call upon. The Actions Zones and Focus of Attacks are both great indicators – they offer, at a glance, a look at how your team is faring compared to the opponent. If a particular area of your side is constantly under threat, consider changing a player's role mentality (Attack to Support/Defend) or consider using Opposition Instructions to man mark certain dangermen.
The Analysis Tab
In my opinion, one of the major strengths of FM19 is that it allows you to play how you want. If you're a lover of detail and the inner workings of football, then the Analysis tab is something for you.
On the dashboard screen you're presented with average positions, heat maps, key stats and staff feedback. I recommend pausing mid-way through the first half to take a look at this screen and reflect on what you've seen. Perhaps you could ask yourself:
What are we doing with the ball? Are we having joy in certain areas?
Are there concerns about a player being isolated from his teammates?
What/where/how can we improve?
Beyond the Analysis dashboard, and further into the rabbit hole of football and tactical analysis, every piece of in-game activity is tracked. Shots, Passes, Crosses, Aerial Challenges, Tackles, Fouls, Interceptions, Set Pieces, Scoring Chances, Saves, Movement and Mistakes. Furthermore, this is broken down separately at a player level or at a team level. Below is an example team analysis on 79 minutes, showing key passes/average positions of my team and a heat map:
From these screens you can piece together why certain things appear to work in your tactic, and why certain things do not. I usually scrutinise these screens after full time, especially in the early stages of implementing a new tactic or introducing a new player role into the side. For example, if your Centre Forward has gone five games without a goal, the Analysis tab will show if he is missing chances or whether he's not receiving the ball in the first place. If it's the latter, it could be down to him not having sufficient support in terms of crosses, key passes or movement around him.

As stated in the opening paragraph, successful football management requires adaptation. Using the above methods in FM19 will hopefully go some way in helping with this. Good luck.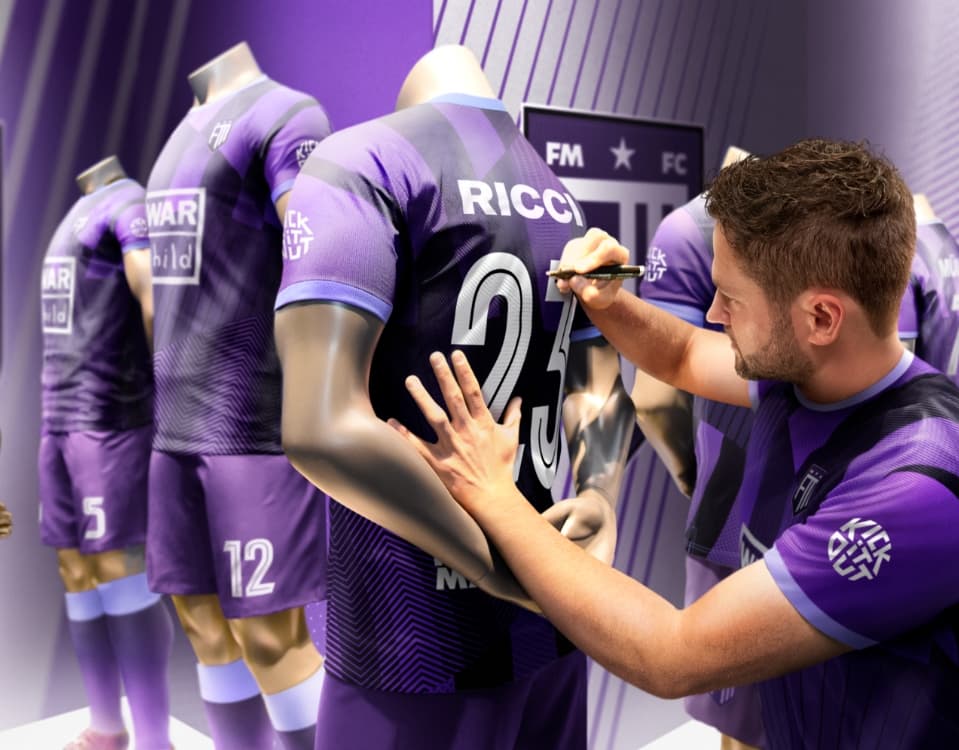 JOIN THE SQUAD
GET REWARDED
Sign up for FMFC to get exclusive feature drops and game updates, personalised content, plus member-only rewards and incentives.
Join the
squad