What are the differences between our games?
Extra Time: Guides
10.04.20
Football Manager 2020 comes in all shapes and sizes. The desktop game is available on PC, Mac and Google Stadia, while we also produce Football Manager Touch for PC, Mac, Android, iOS and Nintendo Switch and Football Manager Mobile is available on Android and iOS.
There are several key differences between the desktop, Touch and Mobile versions of Football Manager. In short, the desktop game offers users the 'full fat' FM experience, while Touch and Mobile are more streamlined versions designed for playing in shorter bursts or on the move.
If you want to spend hours modifying your team's approach to transitions or adjusting your training schedules during busy periods, the desktop game is for you. If you just want to jump right in and get on the fast-track to footballing glory, FM20 Mobile and FM20 Touch tick all the boxes.
Here's a guide to the key differences…
Match Engine
FM20: With redesigned player models and improved lighting, this year's 3D match engine offers the best and most realistic experience yet.
FM20 Touch: Boasting a wide range of camera angles, our acclaimed 3D match engine brings your team and tactics to life in front of you. You can also switch to the 2D view if you like to keep things 'old school'.
FM20 Mobile: While Mobile only has the 2D match view available, this year's game offers more contextual information and a wider view of the pitch.
Tactics
FM20: Use the tactics creator to set out your footballing philosophy. Opt for one of the preset styles like 'Gegenpress', 'Tiki-Taka' or 'Route One', or work with a clean slate to determine the exact formation, player roles and set-piece instructions that will guide you to glory.
FM20 Touch: As Touch focuses on the core elements of football management, the tactical presets are given more of an emphasis, allowing you to pick the structure that works best for your side and then making tweaks as you see fit.
FM20 Mobile: The tactics menu takes you back to basics. Map out the formation you want, with specific player role adjustments where necessary, and mould your style of play both with and without the ball using the intuitive menus.
Scouting/Transfers
FM20: If you want choice in the market, FM20 is the place to go. With more than 500,000 players and an extensive array of scouts at your disposal, you can find whatever you want to take your side that extra mile. It's up to you whether you want to make big money signings, hunt for wonderkids or take a bargain when you find one.
FM20 Touch: Very similar in nature to FM20, but only being able to load a database of 25,000 players means it's easier to sort the wheat from the chaff and find those wonderkids you've always wanted. Assess your squad depth, use the filters in the player search menu to identify targets and set your scouts to work.
FM20 Mobile: The world's greatest talents are in your pocket. Utilise the player search function to identify targets, hit the 'Scout Player' button on a player's profile screen and sooner or later, the information will drop in your inbox. Nothing quite beats seeing that that 17-year-old winger you've got your eye on has those five full stars of potential…
Training
FM20: You have free rein to set your team to work on what you deem is important. Facing a more physical side that are notoriously good from set-pieces? You can use preset schedules to focus on defence or add in the sessions you deem appropriate. You can also prioritise fitness, team shape and individual skill as you look to make the good players better and your youth prospects the stars of the future.
FM20 Touch: Offering a more streamlined version of the main game's training portal, you have pretty much full control over training in FM20 Touch. You can focus on what you deem important and switch it up from week to week as you look to keep your squad fresh and focused on the challenges ahead.
FM20 Mobile: Training on Mobile is much more about individual player development, refining their positions and improving individual attributes through mentoring, a new feature for this year's game.
The Experience
FM20: The most realistic, immersive and detailed management simulation on the market, it's the closest most of us will ever come to doing it for real. FM20 is bursting with detail in every area and with more than 116 leagues from 51 countries to choose from, the world really is your oyster when it comes to plotting a route to the pinnacle of the sport.
FM20 Touch: Touch boasts all the excitement of the full game, and new features like Club Vision and Development Centre, in a more streamlined format. It's got the refinement you'd expect but you can avoid getting bogged down in the detail and focus on the bits that matter as you speed through the seasons. Match days can be accelerated using the 'Instant Result' feature, while the unique management challenges are perfect for those simply looking to 'pick up and play'.
FM20 Mobile: The game that can go wherever you do. While device constraints limit what can be included in the game, with users restricted to leagues from four countries, Football Manager Mobile has a bespoke feature that keeps things streamlined and allows you to get to the heart of the action. With 60 leagues from 21 countries at your disposal, you can opt for domestic domination or an adventure abroad.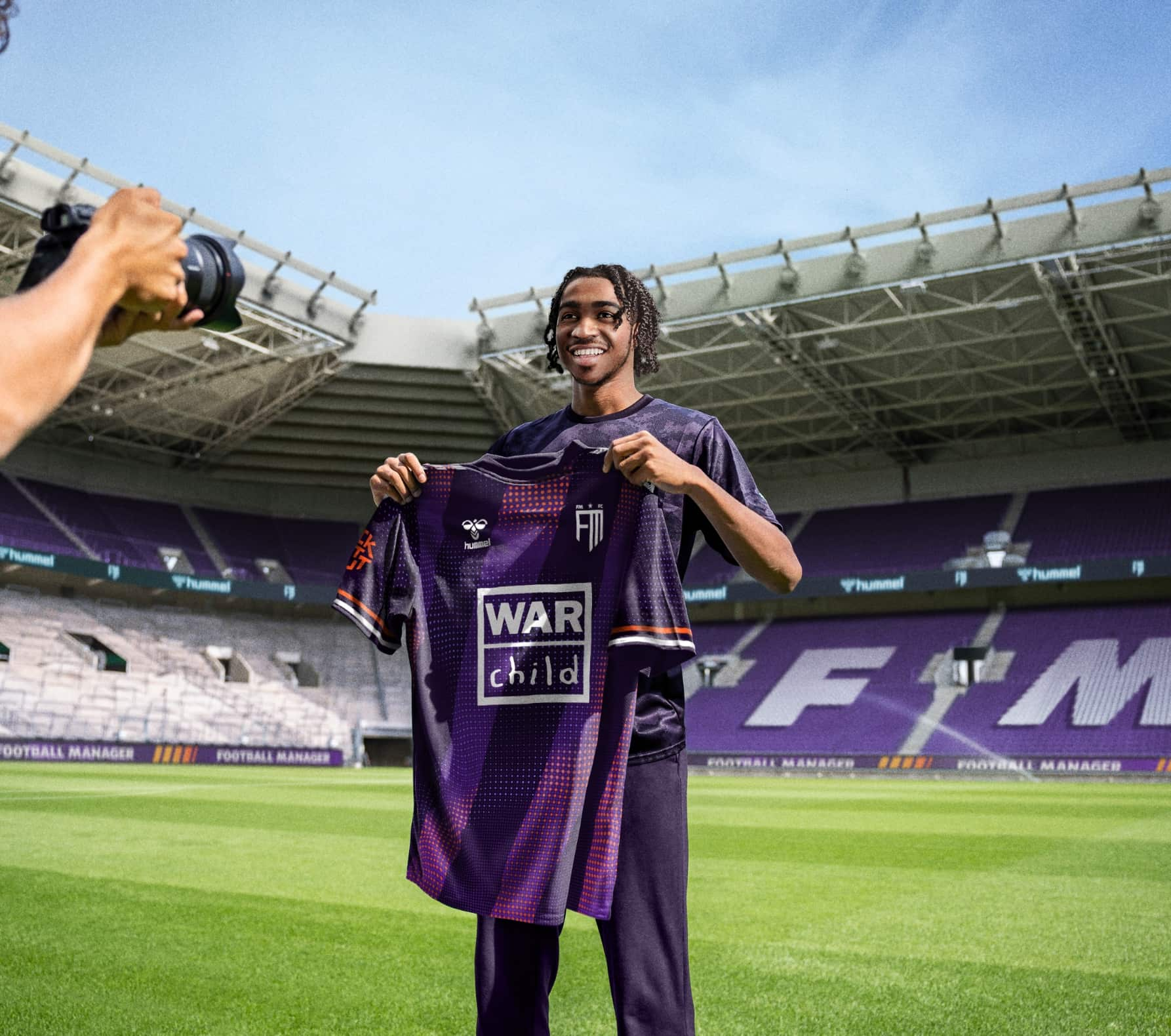 JOIN THE SQUAD
GET REWARDED
Sign up for FMFC to get exclusive feature drops and game updates, personalised content, plus member-only rewards and incentives.
Explore Our Features Roadmap