You Versus FM – The Story So Far
Earlier this year Versus mode was added to Football Manager 2022 (PC/Mac) as an FMFC exclusive in the Main Winter Update.
To celebrate its return, we launched You Versus FM, a series in which members of the FMFC community got the chance to take on members of the Football Manager team in head-to-head games.
First up was Studio Director Miles Jacobson, who went undercover with his 2029/30 Watford team. The gaffer ultimately proved unbeatable, winning five out of five games played. It wasn't completely smooth sailing though, as he had to come from 2-0 down in one game and snuck through a penalty shootout in another.
Studio Director undercover 🕵️

The gaffer @milesSI faced some of you on #FM22 Versus Mode with his imported Watford side 👀

And there was plenty of drama...#YouVersusFM pic.twitter.com/pXgGPxH7Ax

— Football Manager (@FootballManager) April 5, 2022
Lead Match Analyst CJ Ramson then put his multiple promotion-winning Dulwich Hamlet team to the test. Although he suffered defeat in one of his games, his side impressed in winning the other two and therefore sit second in our current leaderboard.
Just how good is our lead match analyst at #FM22?

Match engine lead @ramsoncj faced off against some of you at Versus Mode 🤝

Could anyone beat him? 👀#YouVersusFM pic.twitter.com/L5Nv7BVBpf

— Football Manager (@FootballManager) May 17, 2022
Currently propping up the standings is Senior Match Producer Nic Madden. His Southend United side battled valiantly after suffering two defeats in their first two matches, including a heavy 6-0 reverse. Could they rally to get something from the last game?
Lucky hat 🎩
Goals galore ⚽️
Plenty of laughs 😆

Discover how Match Engine Senior Producer @NicMadden3 faired when he went head to head against FMFC members on Versus Mode 📽️ pic.twitter.com/xjZgDJEaud

— Football Manager (@FootballManager) August 10, 2022
Want to give Versus mode a try? Access it through the panel on the home screen of FM22 (PC /Mac) that prompts you to sign in (or sign up) to FMFC. Click on that and enter your details – once that's done, your account and game will be synced.
You can then approach as you would with starting any other game. Click on Start a New Game and then select the bottom-right title for Versus Mode. Of course, if one of your friends has already set up a challenge that they're waiting for you to accept, select Join Online Game from the start screen and use the search bar.
For more information, check out our Versus mode guide.
Perhaps you'll be the next to put your skills to the test against one of our team soon…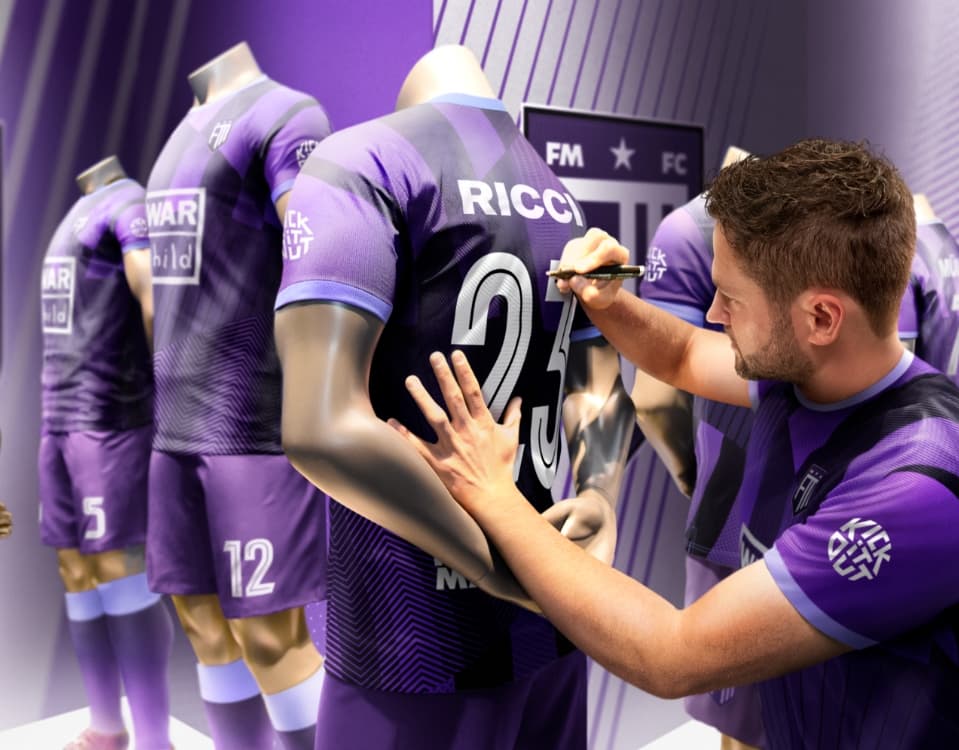 JOIN THE SQUAD
GET REWARDED
Sign up for FMFC to get exclusive feature drops and game updates, personalised content, plus member-only rewards and incentives.
Join the
squad